ENABLING THE ACCESSIBILITY MENU
The wysall.com accessibility menu can be enabled by clicking this icon which appears on the top right hand corner of the page. After triggering the accessibility menu, please wait a moment for the accessibility menu to load in its entirety.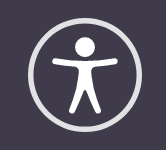 special events & LATEST NEWS in wysall...
With both regular weekly activities and a wide range of fabulous special events troughout the year, there's something to do in Wysall for everyone!
Full details of ALL village activities may be found on our WHAT'S ON page or just click on the 'Regular Activities in Wysall' icons further down the page for more information.
Wysall Carol Concert - Wednesday 6th December - click here for more details
Wysall Film Night - Saturday 9th December
Wysall & Thorpe in the Glebe Parish Council would like to gauge interest in a free first aid course provided to residents by the British Red Cross. This would be a daytime event held at the village hall in the new year. A date will be confirmed if there are enough participants who would like to attend.
The 1 hour 30-minute workshop includes;
Learning how to perform CPR on a baby, child, adult.
Learning how to apply an AED for a child and adult.
Additional first aid scenarios are then covered if spare time is available.
Please contact the clerk Danielle Scott to express your interest in the first instance – [email protected]
Please note if you are not available to attend in person, there is also a free online workshop.
https://www.redcross.org.uk/get-involved/teaching-resources/community-education-workshops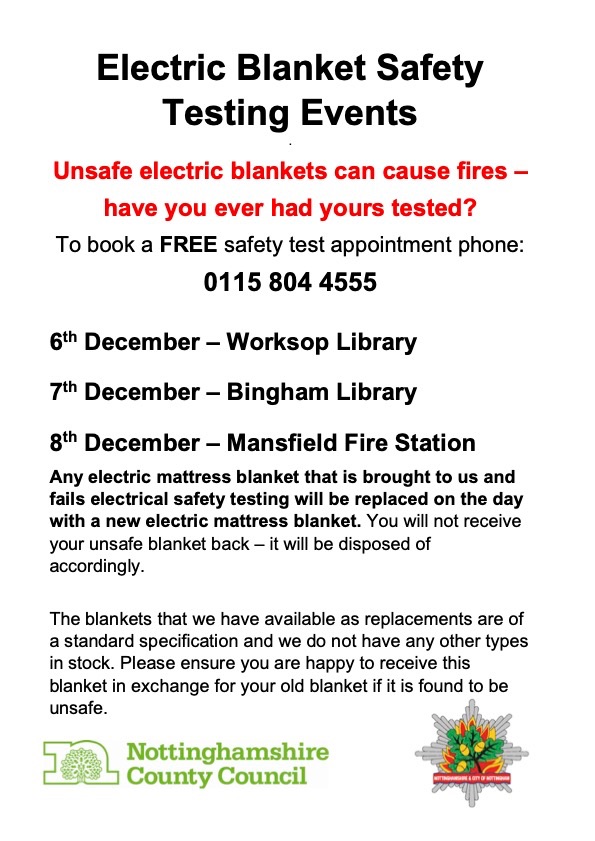 Applying for a reception school place and transferring from infant to junior school (year 3) – September 2024
I write to inform you that applications for a reception school place and transferring from infant to junior school (year 3) – September 2024 opens on today, Monday 6 November 2023 for children living in Nottinghamshire.
Children who are 5 years old between 1 September 2024 and 31 August 2025 or who are transferring from an infant school (year 2) to junior school (year 3) in September 2024, and require a school place for September 2024, need to apply before the closing date of 15 January 2024.
Please help us promote the importance of applying on time as it increases the chances of parents being offered one of their preferred schools, a leaflet is attached for you to share electronically with parents as appropriate.
All known Nottinghamshire children eligible to apply will be sent an application pack to their home address today, Monday 6 November 2023. Children who live outside of Nottinghamshire should contact their home local authority for information about applying.
We recommend that parents apply online at www.nottinghamshire.gov.uk/admissions, they will then be able to view the outcome of their application on National Offer Day 16 April 2024. For those parents who do not apply online, and do not provide an email address, their outcome will be posted 2nd class on 16 April 2024 and no outcomes can be given over the telephone.
Parents are encouraged to read the oversubscription criteria carefully for their preferred schools and use all 4 preferences.
Please direct parents to our website www.nottinghamshire.gov.uk/admissions where they can find a wide range of useful information regarding the admissions process in the Admissions to schools: Guide for parents 2024-2025 and the Admissions to schools: School information 2024-2025.
Thank you for your help.
School admissions
Nottinghamshire County Council
Dear Parish,
I am from the Education appeals department at Nottinghamshire County Council. At education appeals we are responsible for hearing appeals for many of the primary schools and academies across Nottinghamshire when parents have been refused a place at a school. We have a pool of volunteer panel members (some with education experience and some without) who sit at appeal hearings and make decisions on these appeals. Due to the increasing demand for appeals and to maintain our pool of independent panel members, we would like more people to join us on these panels. As such we are asking you if we can put an advertisement in your local parish newsletter, pamphlet or online seeking new volunteers.
If you are interested to find out more or if you simply want to find out how you can help please send us an email at: [email protected] titled Recruitment of Panel Members Education Appeals.
We will then send an advert and information to put in your publication.
Kind regards
James Harvey
Education Appeals
Nottinghamshire County Council
County Hall
NG2 7QP
Tel: (0115) 977 3887
Good Morning/Afternoon,
May we take this opportunity to invite everyone to our first Christmas Service at Rushcliffe Oaks Crematorium near Cotgrave on Friday 1st December at 6.00pm
We hope you will join us as we celebrate this special time of year as well as supporting Ash Lea which is a community special school in Cotgrave by way of a raffle with some lovely prizes generously donated by local businesses.
As part of the Christmas Service we will be honouring loved ones who have passed away displaying their names and photos on request and encourage photos to be sent in by the 24th Nov.
The service will be lead by local Celebrant Mr Jon Harris and the South Notts Men's Chorus will be leading the singing.
There will be refreshments and nibbles to enjoy at this event.
Free tickets are available by contacting our office via email or telephone [email protected] or 0115 9148557
We look forward to seeing as many people as we can to enjoy this special occasion
We have attached the poster for display on Noticeboards and other public areas which we hope you can print out (if appropriate). If you require a hard copy please contact us
Kind Regards
Rhonda Churchill
Rushcliffe Oaks Manager
Rushcliffe Borough Council
Rushcliffe Oaks Crematorium- A place for our local community to remember loved ones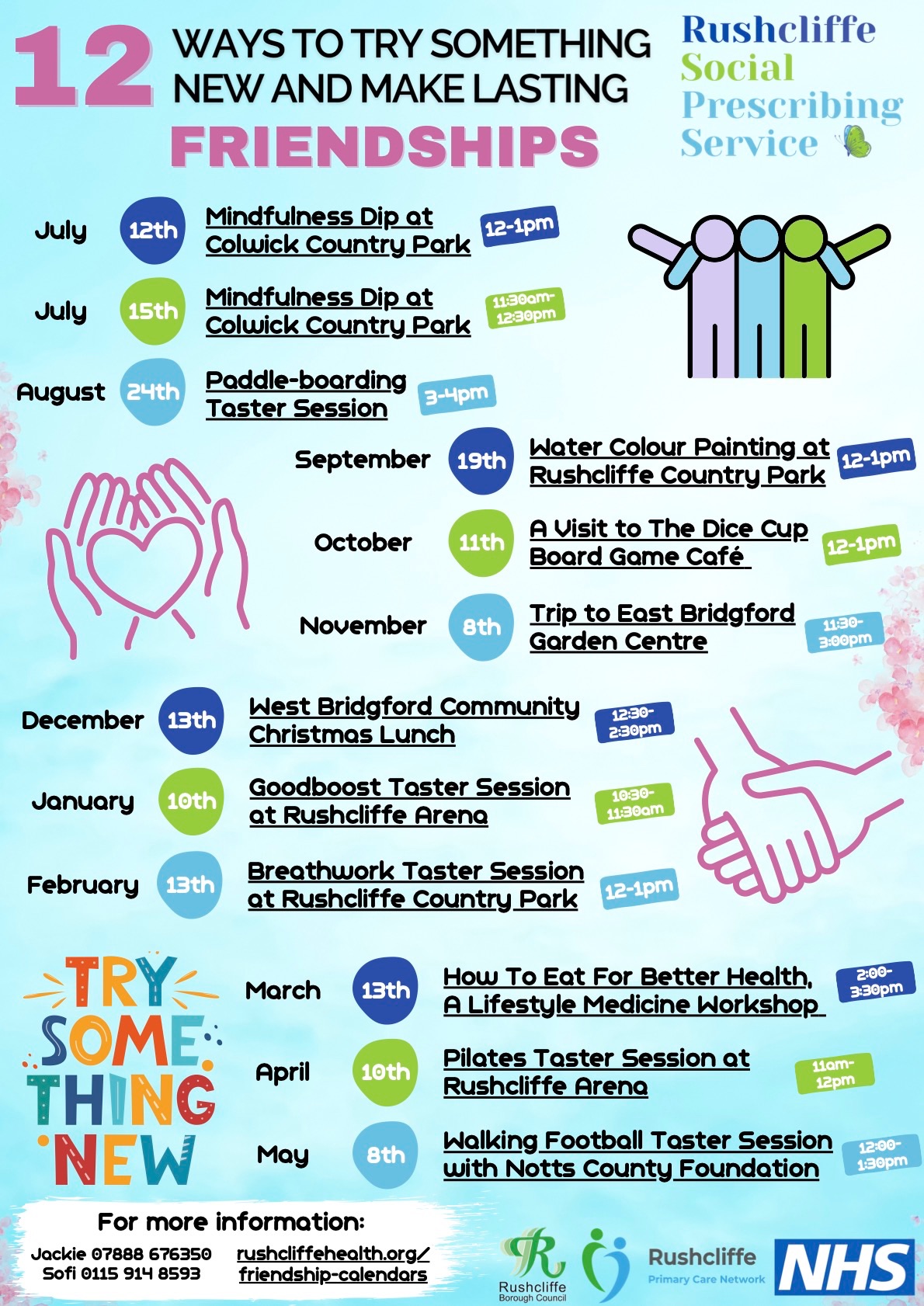 Nottingham County Council is asking local residents to inform them at 0115 977 4802 if they are aware of any public footpaths on arable land in the parish that are being obstructed by crops.
Senior Rights of Way Officer for the joint partnership, Jane Baines, is anxious to ensure that obstructions do not take place and says they will write to any farmers who do not heed requests to rectify the position where blockages are allowed to occur.
The Nottingham County Council says that where obstructions do occur farmers will be asked to remove them or the County Council will carry out the work and charge the farmer for it.
mobile library information
regular activities in wysall...
Watercolour Group 10am - 1200.
Flower Arranging with Jane 7pm - 9pm
Feel Good Flow Yoga with Donna - All levels welcome.
9.45am - 10.45am