ENABLING THE ACCESSIBILITY MENU
The wysall.com accessibility menu can be enabled by clicking this icon which appears on the top right hand corner of the page. After triggering the accessibility menu, please wait a moment for the accessibility menu to load in its entirety.
special events & LATEST NEWS in wysall...
With both regular weekly activities and a wide range of fabulous special events troughout the year, there's something to do in Wysall for everyone!
Full details of ALL village activities may be found on our WHAT'S ON page or just click on the 'Regular Activities in Wysall' icons further down the page for more information.
You should have received a Housing Survey looking at asking for your views on Affordable Housing.
We need as many people as possible to complete it to give a true reflection of our village.
Wysall Christmas Fair- Click here for full details
Wysall Breakfast returns - Click here for full details
Queen's Platimum Jubilee Celebrations - Click here for more details
Casual Vacancy - Click here for more details
Dates To look forward to - from the Social Committee - click here for details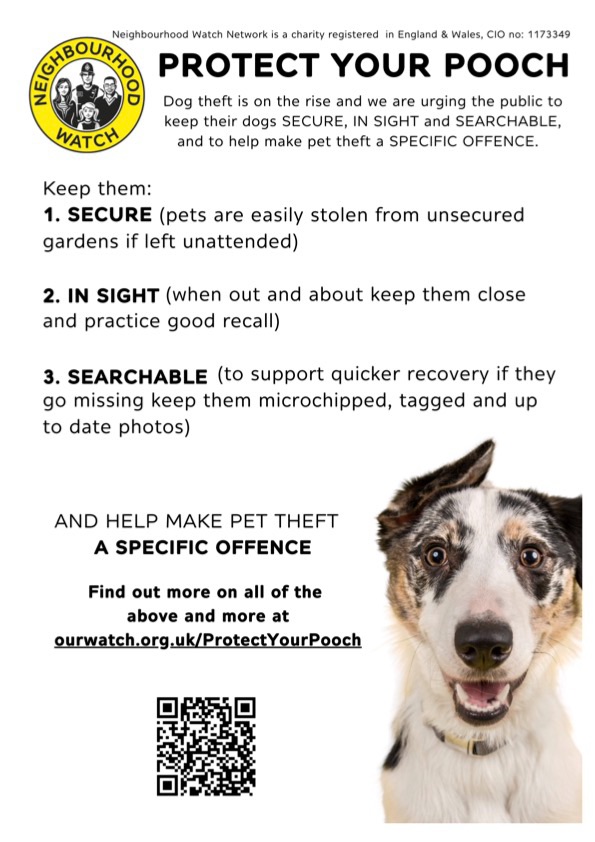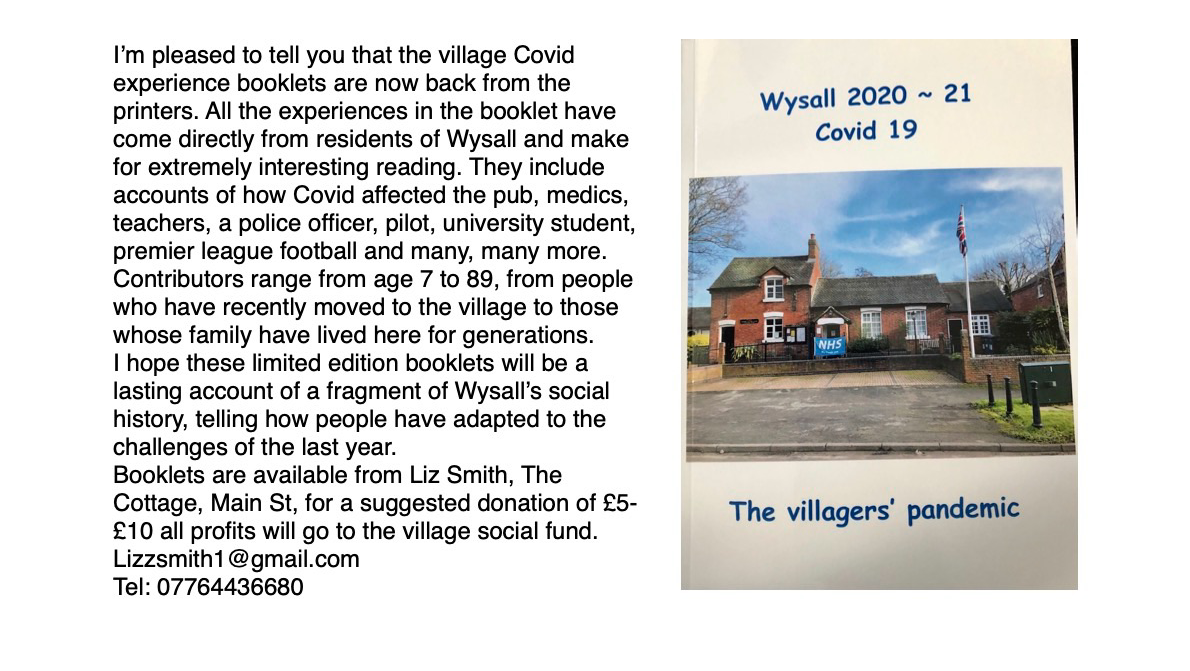 Nottingham County Council is asking local residents to inform them at 0115 977 4802 if they are aware of any public footpaths on arable land in the parish that are being obstructed by crops.
Senior Rights of Way Officer for the joint partnership, Jane Baines, is anxious to ensure that obstructions do not take place and says they will write to any farmers who do not heed requests to rectify the position where blockages are allowed to occur.
The Nottingham County Council says that where obstructions do occur farmers will be asked to remove them or the County Council will carry out the work and charge the farmer for it.
On behalf of the Wysall & Thorpe in The Glebe Parish Council, Welcome!
As one of the 41 Thankful Villages that did not suffer any fatilities during the Great War of 1914 to 1918, Wysall believes in encouraging a strong and vibrant village community that all ages can enjoy and benefit from. We are lucky to have our historic Holy Trinity Church which is well supported; our busy Village Hall which hosts some seriously good regular and special events and of course our local pub, The Plough Inn, which provides a pleasant and popular meeting point for catching up on village life.
Throughout the year Wysall really 'goes to town' not only with special events such as the Strawberry Fair and Christmas Market but also in decorating the Church along with many houses and village areas for Easter, Halloween, Christmas and any other special events that take place. This all creates a feeling of a real village community and gives so much pleasure to villagers and visitors alike.
Our Website and Facebook page aim to keep you up-to-date with current activities, meetings and social events as well as the financial aspects and informative details of village life. If we can help with anything further please let us know.
Chairman - Wysall & Thorpe in the Glebe Parish Council
mobile library information
regular activities in wysall...
Watercolour Group 10am - 1200.
Yoga With Kara 6pm - 7pm
Luncheon Club (fortnightly)
Flower Arranging with Jane 7pm - 9pm
Tots At The Top 10.15am - 11.15am
Yoga with Tara 9.45am - 10.45am