special events & LATEST NEWS in wysall...
VE DAY 75TH ANNIVERSARY CELEBRATIONS
Plans are being formulated nationally for events in May 2020 to mark the 75th Anniversary of the ending of WW2. The Parish Council is looking for ways to join in the celebrations that will be taking place and welcomes any suggestions from residents for activities and events that might be held in the village in order we can be part of the nation's tribute to all those who gave their lives and those who kept the country running during the most challenging times between 1939 and 1945.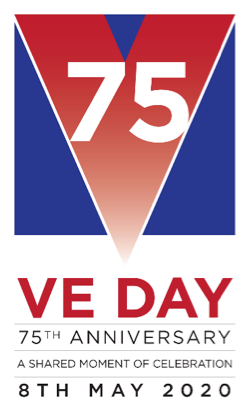 On behalf of the Wysall & Thorpe in The Glebe Parish Council, Welcome!
As one of the 41 Thankful Villages that did not suffer any fatilities during the Great War of 1914 to 1918, Wysall believes in encouraging a strong and vibrant village community that all ages can enjoy and benefit from. We are lucky to have our historic Holy Trinity Church which is well supported; our busy Village Hall which hosts some seriously good regular and special events and of course our local pub, The Plough Inn, which provides a pleasant and popular meeting point for catching up on village life.
Throughout the year Wysall really 'goes to town' not only with special events such as the Strawberry Fair and Christmas Market but also in decorating the Church along with many houses and village areas for Easter, Halloween, Christmas and any other special events that take place. This all creates a feeling of a real village community and gives so much pleasure to villagers and visitors alike.
Our Website and Facebook page aim to keep you up-to-date with current activities, meetings and social events as well as the financial aspects and informative details of village life. If we can help with anything further please let us know.
Chairman - Wysall & Thorpe in the Glebe Parish Council
mobile library information
regular activities in wysall...